Friday, May 7, 2021
"Shades of Pastel" Exhibition Opens
National Juried Exhibit, Bethesda, Maryland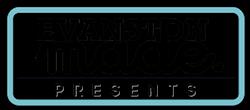 The Maryland Pastel Society Presents their
National Juried Exhibition
Shades of Pastel 2022
MAY 7 – JULY 2
Returning to
10701 Rockville Pike
North Bethesda, Maryland
CALENDAR OF EVENTS
March 12, Saturday
Deadline to Apply via OnlineJuriedShows.com
April 4, Monday
Notification to artists
May 1, Sunday
Hand-delivered artwork to The Mansion at Strathmore
May 2, Monday
Shipped artwork received
May 7, Saturday
Exhibit opens
May 15, Sunday
Demonstration by Nancie King Mertz, 11:00 am
Award of Prizes, 1:30 pm
Reception 2:00 pm - 4 pm
July 2, Saturday
Exhibition closes
Pick-up unsold, hand-delivered artwork at The Mansion at Strathmore
Unsold artwork shipped back to artists
JUDGE OF SELECTIONS AND AWARDS
Nancy King Mertz, PSA-MP, CPP-MP, IAPS-MC&EP
An award-winning artist, Nancie has spent her lifetime painting in oil & pastel. Education: Univ of IL--BFA in Painting, where she was a James Scholar; Eastern IL Univ--MA in Painting. She is a Master Signature member of the Pastel Society of America and the Chicago Pastel Painters. She teaches across the US and internationally and is on the faculty for the Plein Air Convention, Plein Air Live and the IAPS Convention.
She has been named the 2022 Guest of Honor by the French Pastel Society, where a show of her work will be featured in Giverny, France. Mertz has traveled to nearly 20 countries and around the US for inspiration, however, Chicago remains her favorite city to explore and paint, where she was twice named "Artist of the Year". Collectors marvel at the beauty she finds in the urban setting and have said she "softens the edges of the city".
Visit www.NancieKingMertz.com for hundreds of paintings of Chicago & the World.
AWARDS
More than $6,500 in cash and merchandise awards including
Best-in-Show $1,500 cash award.
Eligibility
Original artwork only. Open to artists 18 or older residing in the United States and Canada.
All paintings must be the artist's own original work and at least 80% soft pastels (no oil pastels).
All accepted work must have been completed within the last two years and may not have been shown in a previous Shades of Pastelexhibition.
Maximum size of accepted work is no more than 36" on the longest dimension, including frame. All manner of subject and style are eligible.
Paintings delivered to the exhibit must be identical to the accepted digital image.
Work is ineligible if it was:
Produced whole or in part in an instructor-led class or workshop.
Copied substantially from the work of other artists, from published materials, or from photo reference material belonging to others.
Procedure for Entry
Digital entries ONLY via OnlineJuriedShows.com Submissions. Please follow image specifications provided by OnlineJuriedShows.com.
Entry Fee
Maryland Pastel Society Members
• US $30 for 1 image, an additional $5 per image, up to 3 images total
Non-Maryland Pastel Society Members
• US $40 for 1 image, an additional $5 per image, up to 3 images total.
Entry fees are nonrefundable and must be in US dollars. Entry deadline is at midnight on the date listed above. All entries must be made through OnlineJuriedShows.com.
Liability
The utmost care will be taken in the handling of digital images and paintings. Insurance for all artwork, in situ and in transit, is the responsibility of the participating artist. Neither the Strathmore Mansion nor the Maryland Pastel Society may be held liable for loss or damage of artwork. Maryland Pastel Society and the Strathmore Mansion reserve the right to reproduce accepted entries in the catalog and for publicity. Copyright will be attributed to the artist. Submission of entry via OnlineJuriedShows.com and corresponding fee shall constitute agreement with ALL conditions set forth in this prospectus. Permission to reproduce artist's work for publicity purposes is assumed with acceptance.
Delivery and Shipping of Accepted Work
Detailed delivery and shipping instructions will accompany the notification letter of accepted works.
Framing and Presentation
All works must be appropriately framed under glass or Plexiglas and ready to hang. For larger pieces, please consider using Plexiglas to minimize weight. Matting (neutral) and frames should be simple. Framing must be to gallery quality standards; detailed specifications about hanging hardware will accompany the notification letter of accepted works.
Paintings delivered damaged, with dirty matting, with broken/inadequate hanging wire or hardware, or an unprofessional presentation will not be hung and will be returned at the artist's expense.
Sales
The Strathmore Mansion Art Galleries retains 30% commission on sales of artwork. Work may be listed as NFS but no "price on request." All work displayed must remain for the duration of the exhibition. No work will be released before the close of the exhibition.
More Information
Please contact Denise Matuk-Kroupa "Shades of Pastel" 2022 Chair, at sop2021mps@gmail.com.
export this event to my calendar